Grogan's Towne CDJR Community Involvement
Grogan's Towne Community Involvement Grogan's Towne Chrysler Jeep Dodge Ram is proud to support the community that supports them. For over 55 years, Grogan's Towne has given back to the community in many ways. 
---
Soup R' Bowl-a-Thon Food Donation Drive & Event Sponsor
The
Soup R' Bowl-a-Thon
is a charity bowling event that supports the Lutheran Social Services of Northwest Ohio. Not only is Grogan's Towne a presenting corporate sponsor, we also held a
Food DonationDrive
at our dealership during the month of January 2020 to benefit LSSNWO. 
---
Toledo Jeep Fest
Grogan's Towne has been involved as a
Toledo Jeep Fest
sponsor since its inaugural year in 2016! Toledo Jeep  Fest is held in early August each year as a celebration of decades of Jeep's partnership with the City of Toledo. The event brings in over 60,000 Jeep enthusiasts from all over the world! 
---
Pizza Palooza
Pizza Palooza is a family fun event that takes place at the Centennial Terrace in Sylvania each July. Attendees can enjoy great pizza and live entertainment. Grogan's Towne has been the presenting sponsor of
Pizza Palooza
in 2018 and 2019! 
---
Regina Coeli Parish Festival
Grogan's Towne has served as the presenting Golden Eagle sponsor of the
Regina Coeli Parish Festival
for many years. The Regina Coeli Roman Catholic Church puts on an annual festival each August that is full of events, entertainment, and rides open to the entire Toledo community!  
---
 Toledo Walleye Chuck-a-Puck Sponsor
Supporting the youth of the community is extremely important to Grogan's Towne. Grogan's Towne sponsors the
Chuck-a-Puck program
with the Toledo Walleye. Nonprofits are able to sell numbered pucks as a fundraiser for their organizations. Then Walleye fans can throw their pucks onto targets on the ice for a chance to win prizes!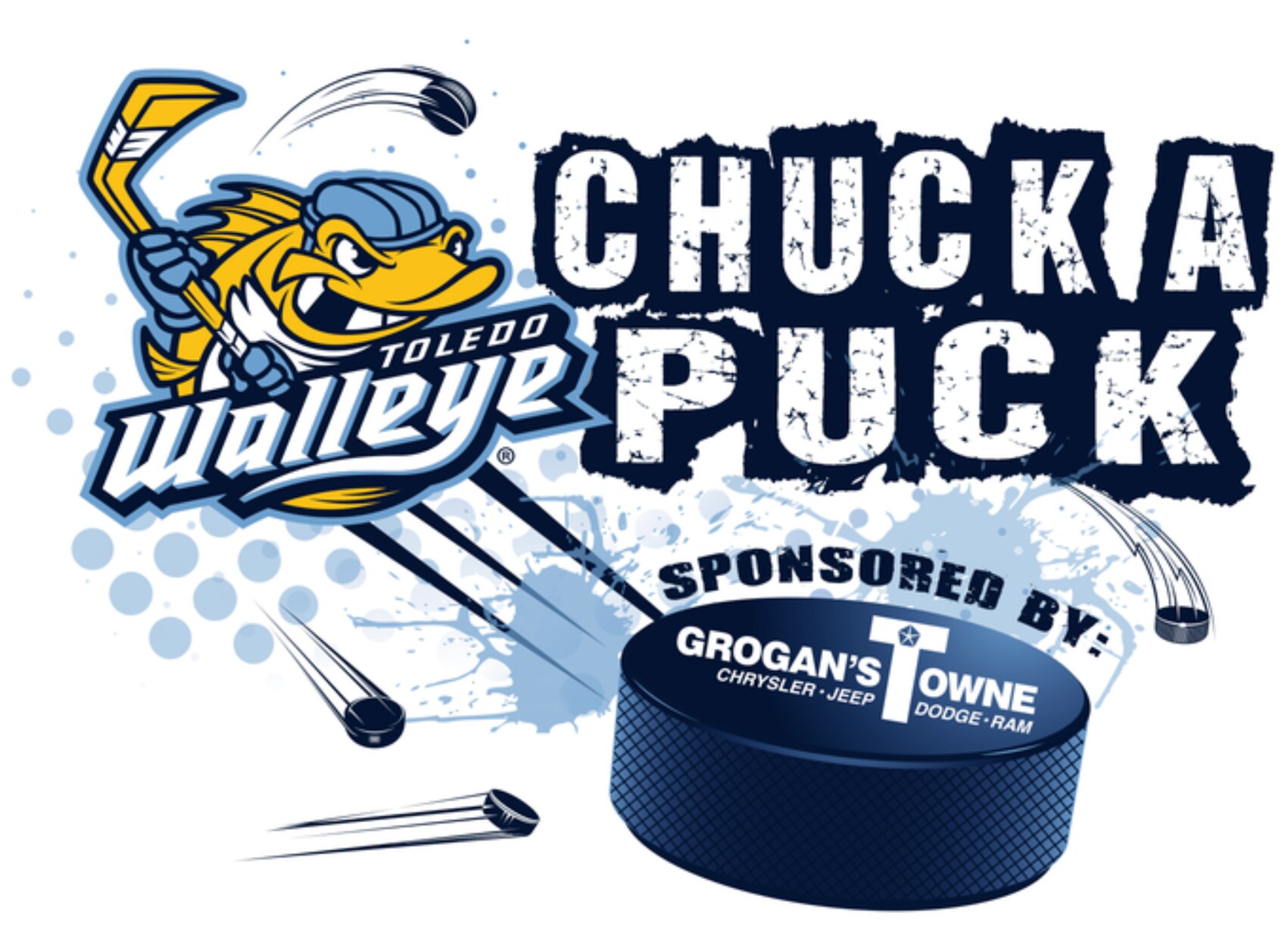 ---
BCSN Teacher of The Year & Camp Sponsors
Over the years, Grogan's Towne has partnered with BSCN as a sponsor of their
Teacher of the Year
. Each month, a teacher is selected to be featured as BCSN's teacher of the month! They are featured on BCSN and awarded a $300 check for their classroom. At the end of the year, one teacher is chosen by a committee of community leaders and educators as the BCSN Teacher of the Year. That recipient is awarded a $1,000 cash award and a $10,000 endowed scholarship fund in her name. Grogan's Towne has also sponsored a variety of
sports camp programs
that BCSN offered for free to local youth athletes. 
The dealership is honored to be a part of the communities in Northwest Ohio and Southeast Michigan. Grogan's Towne has hosted many
test drive fundraisers
for various schools and organizations in the area. For each person who takes a short test drive, FCA donated $20 to the program, up to $3,000. Grogan's Towne provided the vehicles and dealership staff to assist in the fundraising program. 
---
 Bedford Community Stadium
In 2011, Grogan's Towne purchased the naming rights of the
Bedford Community Stadium
. Grogan's Towne and Bedford teamed up to pay off the debt owed on the stadium's construction.   "It's nice to support a community where so many of our employees and their families reside and attend school," said Denny Amrhein, partner/general manager of Grogan's Towne.