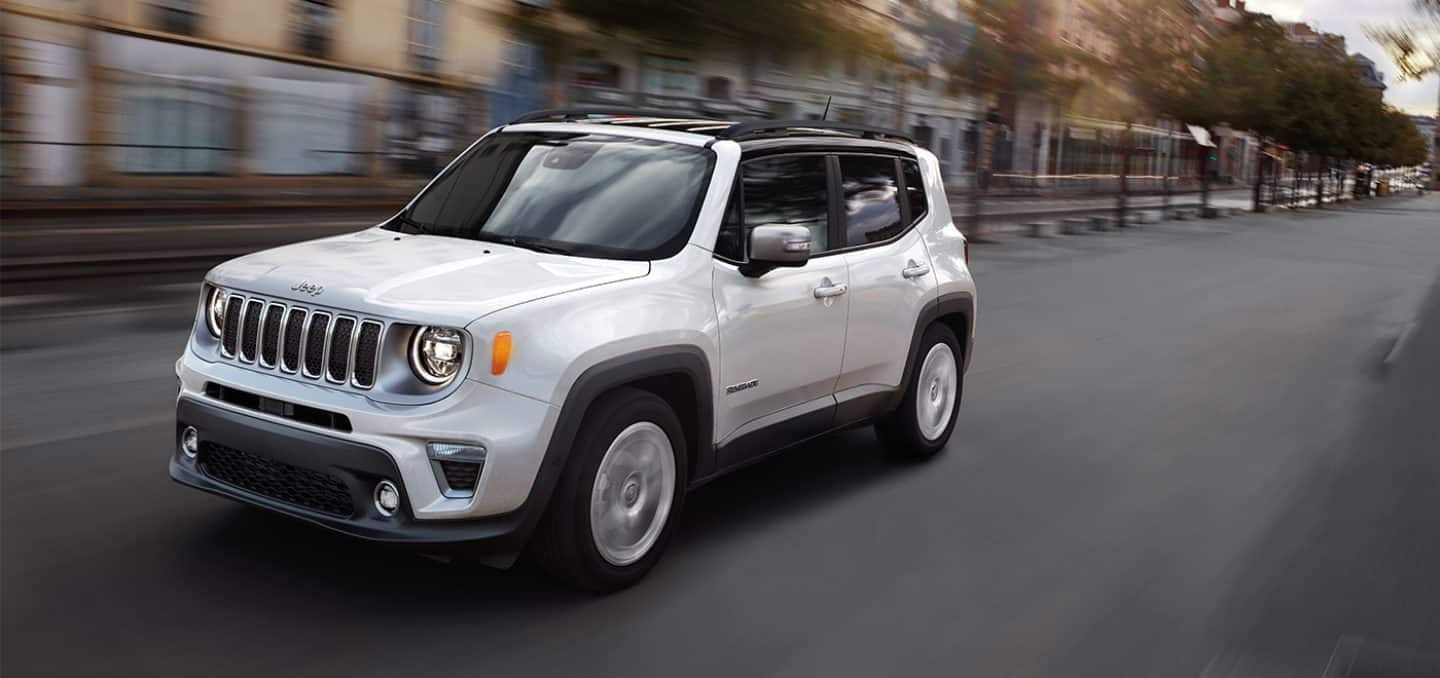 How to Find a Used Car for Your Teen
Which Car is Best for New Drivers?
If your teen is getting ready to get their license, there are undoubtedly a lot of thoughts swirling around your mind. Getting your license is an exciting time, and gives teens more freedom than before! However, we all know that freedom comes with responsibility, and part of that responsibility is caring for whichever car they drive. For new drivers, choosing a used car is a great place to start. Not only can you find amazing savings, but it also removes the stress associated with buying new. Here at Grogan's Towne CDJR, we want to help you and your teen make the best selection for a used car, so we've compiled a list of simple tips that you can use while you get ready to shop! To learn how to find a used car for your teen, keep reading down below.
Where Should You Shop?
When you're shopping for a used car, there are two major ways to look for your options. You can either search for a private seller, or you can choose to work with a dealership like Grogan's Towne CDJR! When you buy privately, the responsibility falls on you to sift through various listings, negotiate with the seller, and travel to their location in order to view or purchase the car. Plus, there are risks associated with private sales like scams, no-shows, and shady deals. When you shop at Grogan's Towne CDJR, you'll be able to see our whole used inventory in one place, with the ability to test-drive all the vehicles that catch your eye. Plus, our staff is on hand to help you through the whole process!
Talk About Budget
Budgeting is always important when making a big purchase, but when it comes to a teen's first car, it's even more important than ever! If your teen is helping pay for their vehicle, take a moment to sit down together and discuss their payment plan. Make sure they understand that the total cost will include a down payment as well as a monthly payment, and decide how you'd like to handle additional factors like the registration costs, or future repairs. Conversations surrounding money can sometimes be stressful, especially for teens, but don't worry! Our finance center will help you answer any questions you may have, and can also walk you through all your ways to save, like current specials and incentives.
Assess Your Needs
Once you have some of the initial logistics squared away, it's time for your teen to think about what kind of car they actually want! They may already have a few ideas in mind, but make sure they've thought through their needs as a driver. For example, will this be their own personal car, or will they be sharing with a sibling? Will they be responsible for driving family members to school or other activities? Do they need to consider a larger vehicle that can carry any necessary equipment for sports or other hobbies? If it's just a personal vehicle to take to school or an after-school job, a smaller compact crossover like the Jeep Renegade could be a great choice! If they're looking for more space for passengers or equipment, a larger SUV like a Cherokee or a Compass might be ideal!
Do Your Research
Make sure that both you and your teen driver are being thorough about your research. One of the benefits of shopping for a used car is that you have access to a wider variety of makes and models than you'd find while buying new. However, that also means you'll need to be a bit more specific about what you're looking for in order to find the right vehicle. If you're not sure where to start, don't panic! Our talented sales team is here to help you in your search. You can tell them about any specific features you're looking for, such as certain safety features, technology, or even capabilities. Then, they'll be able to help you find the correct year, make, and model that fits your unique needs. After you have your options, the best way to get a sense of which car is right for you is to take a test drive! Our sales team will help arrange a test drive of all your favorite vehicles so that you can make an informed decision.
Visit Us Here at Grogan's Towne CDJR!
If your teen is getting ready to drive, Grogan's Towne CDJR is here to help! You can start your process from home by viewing our current inventory of pre-owned vehicles right here on our website. You can also view our current specials, and even apply for financing, all online! As always, you're welcome to call or visit us at our dealership in Toldeo, Ohio to speak with our sales associates, and schedule a test drive. From all of us here at Grogan's Towne CDJR, we look forward to working with you soon!