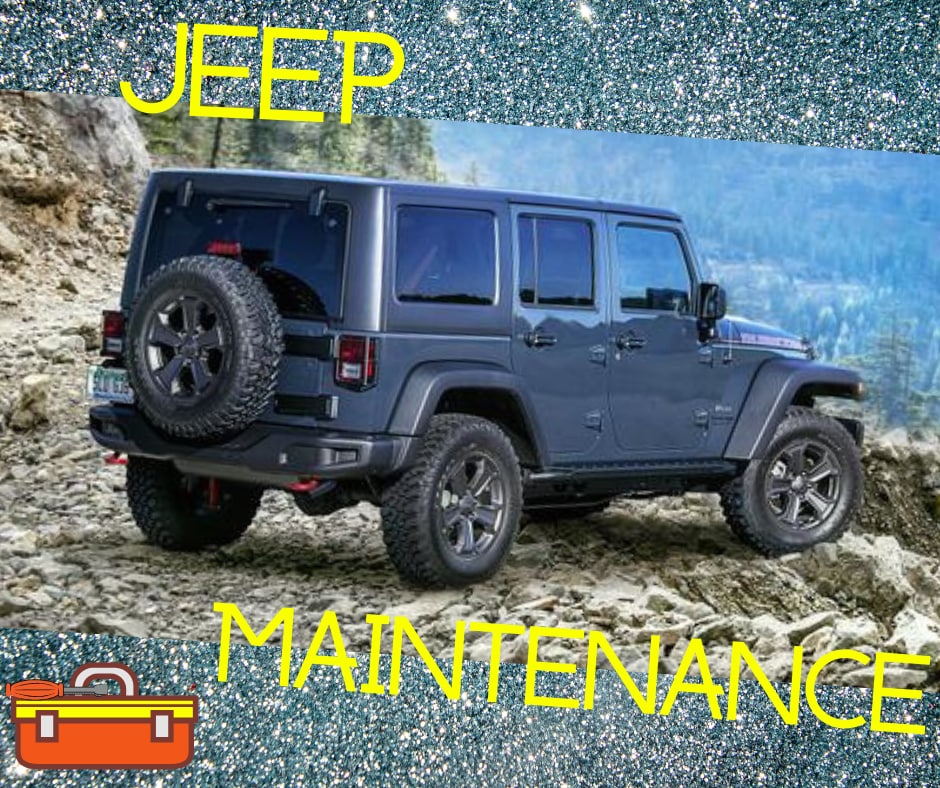 Important Maintenance for your Jeep
Jeeps are all about fun, fun, fun but every vehicle needs maintenance to keep going strong! Take a minute and we'll go through some great tips and tricks here about Jeep ownership specifically because let's be honest, these vehicles are made for hard-charging the trails and boulders, not for keeping quiet in a climate-controlled garage. That means a little extra care and an ounce of prevention are key to your Jeep's longevity, but it is totally possible once you get the hang of it. Once you peruse these, consider stopping by here at Grogan's Towne Chrysler Jeep Dodge Ram for an exciting tour of Our Jeep inventory!
What best practices are associated with owning and maintaining your Jeep?
It may seem cliché, but regularly scheduled maintenance at a sanctioned Jeep dealer is a main tenet of owning a vehicle like this! With this approach, lengthening the vehicle's life becomes literally possible, not to mention it contributes to better fuel economy! Other benefits include performance dependability, familiarity with the inner workings of your Jeep, and the best resale value down the line. Jeep transportation involves complicated 4-wheel drive systems that must be maintained in a uniform fashion. Getting Jeep made parts as needed and or JPP (Mopar/Jeep) accessories that are factory-spec is the safest way to go because those parts are produced to Jeep's high standards. On your side of things, observe when parked anything hanging off or down from under your vehicle that shouldn't be and open up the hood to monitor fluid levels, especially before a trip (but also after). Never let something small go for too long, as a Jeep is made with interrelated systems that need everything running just right!
Watch for tire trouble like a detective everywhere you go!
Tires. It can't be said enough. It doesn't matter how superb-looking they are or how big they are when it comes to maintenance! After all, you're using these things for more than cruising the flat mall parking lot! At least once every 7 days, use a tire gauge and see if there is too little or too much air pressure, then ensure that the treads are not too worn away, and don't have too many pebbles or junk crowding in. Incorrect air pressure affects the tires in that they wear unevenly, make them more unpredictable for the 4x4 systems, and could damage those important axles. Front-wheel-drive Jeep vehicles seem to acquire bald front tires before the rear tires, so have them rotated and swapped out as necessitated because, without this process, the brakes will not operate quite correctly and that's very important. We suggest tires be rotated every 5,000 to 7,500 miles, considering usage and what the owner's manual says for that specific vehicle. Obvious bald spots are a no-no for a Jeep, as are cracking or injured sidewalls. To that point, learn how to replace a tire by yourself by locating the jack, spare, and tire-rod in your Jeep before you go out anywhere!
Ok tires, what else?
Another point to consider is the mud, dirt, silt, salty sand, and other off-road detritus that will get attached to your Jeep from typical use. We know it looks super-cool and announces to all that you take your Jeep off-roading, however, leaving it on all the time will cause rust difficulties, paint-fades, and other undesirable outcomes. Slush mats are made to protect the internal carpeting, Mopar seat covers mitigate the sun's fading-friendly properties for your seats (think open-air freedom), and cargo mats can save larger areas from spills and things like seagull droppings or cooler dumps. Get your Jeep regularly washed and waxed, and do a little interior detailing even though you know it's just going to get dirty again, cutting down on the interim dust, pollen, gravel, and sand can't be a bad thing!
Require assistance with your Jeep systems and parts?
Our
Service Center
is at (419) 476-0761 to schedule an appointment, whether for a regular visit or for that last-minute emergency repair, we will take care of you! Your Jeep will sure appreciate it, and in the meantime, have some good times out on those trails!