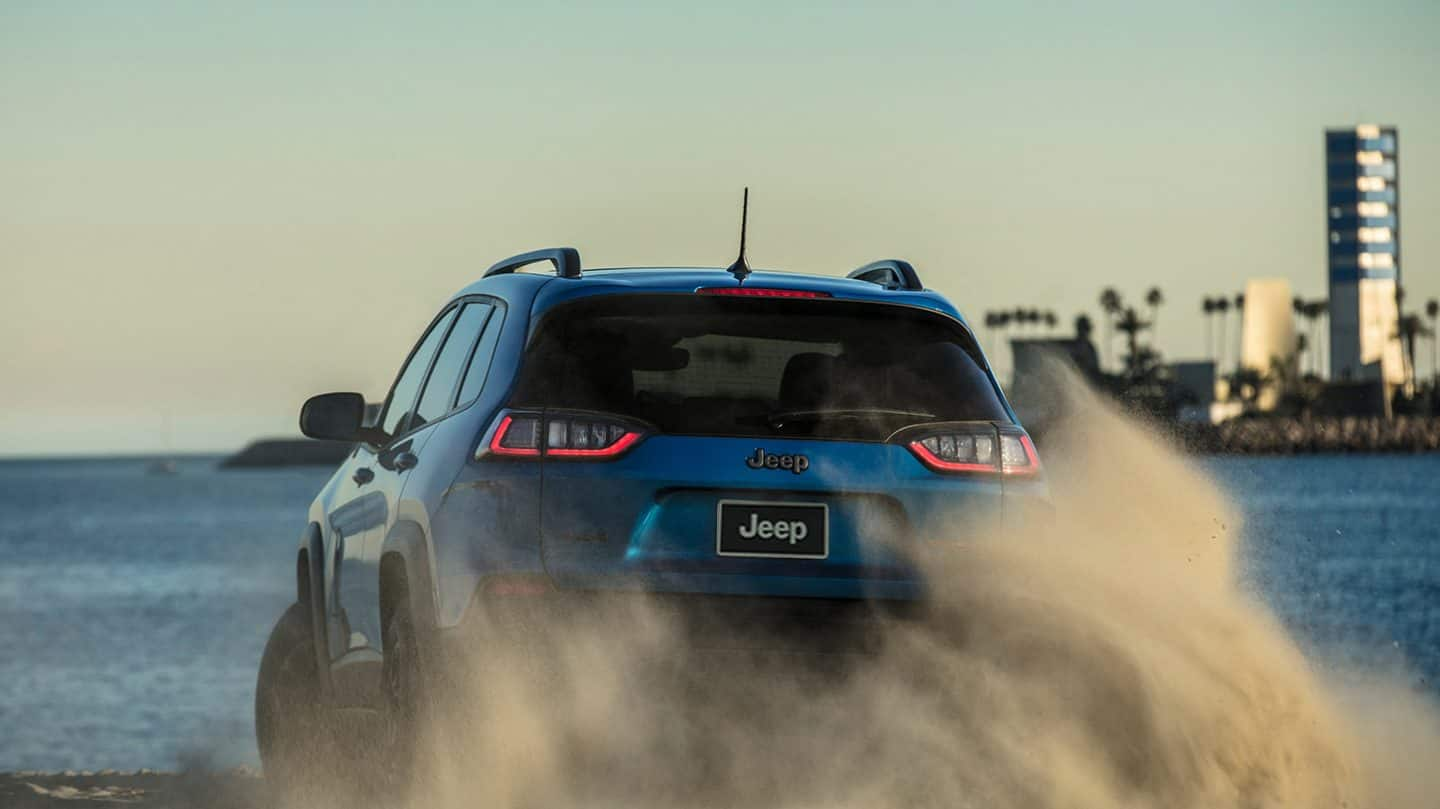 Spring Maintenance For Your Jeep
Brought to You by Grogan's Towne Chrysler Dodge Jeep Ram
The sun is shining, the birds are chirping again and that can only mean one thing, spring has finally sprung! After long months of bitter cold winter weather with piles of snow to clean up, spring is a welcome change. It is also a great time to get your Jeep model ready for all the adventures that warmer weather brings. Winter can be really rough on your Jeep model, between the salt on the road and the potholes in the pavement, and it's important to give your Jeep the attention it deserves so it can run in tip-top shape. We are going over all our spring maintenance tips below and how our service department can help, so keep reading!
Maintenance Checklist
Oil Change: The first item of spring maintenance to attend to is your Jeep's oil. As the lifeblood of your engine, the oil is incredibly important. After a while, the oil can break down and take on debris that can affect the health of your engine and even impact your Jeep's fuel economy. Spring is a great time for an oil change and an oil filter change as well while you are at it!
Check on Other Fluids: There are quite a few other fluids running through your Jeep's engine and vehicle overall. They include engine coolant, windshield wiper, transmission, brake, and power steering fluids. If you notice that any of these fluids are low, you can top them off or flush and replace them if you have the time. If you notice that your coolant, steering or brake fluids are low this could indicate a leak as these systems are closed off. This can lead to larger problems down the road, so it's important to investigate immediately.
Check Your Battery: The bitter cold temperatures that winter brings can be detrimental to your Jeep's battery life. While you are already under the hood checking on your oil and other fluids, you can test your battery. You should also inspect to make sure that the battery is securely mounted and all the connections are tight and corrosion free. If the battery is more than five years old, it is a good idea to consider replacing it.
Check Your Tires: After you've checked on everything under the hood, it is time to check the condition of your tires. As the only contact point between the road and your Jeep, it is vital that they are in tip-top shape! First, check the tread by performing the penny test. Grab a penny and place it into the middle of your tire's tread. If you can see the top of Lincoln's head, it is time for some new tires. You should also check for uneven wear as this could indicate your Jeep needs a re-alignment. If all four of your tires (five if you've got a Wrangler) pass the test check that they are all properly inflated according to the information on the tire itself.
Clean Up: A good wash is in order after months of salt and dirt have caked onto your Jeep, especially the undercarriage. Grab some soapy water and a sponge and get to work. Once the exterior is shiny, you can move to the inside and clean out all the stuff you've accumulated over the winter months that you don't need during spring and get rid of any trash you've yet to throw away. Then break out the vacuum, duster, and cleaning wipes to make the inside match the outside!  
Schedule a Service Appointment
If you live in the Toledo, OH area and drive around in a Jeep, our service department is here to help you! Our trained technicians can take care of every spring maintenance item we just listed and get you back to life in a jiffy. You can schedule an appointment over the phone at 419-751-2174 or by filling out our online service appointment request form
right here
on our website. We look forward to helping you get your Jeep model in fighting shape for all the warm weather adventures to come!