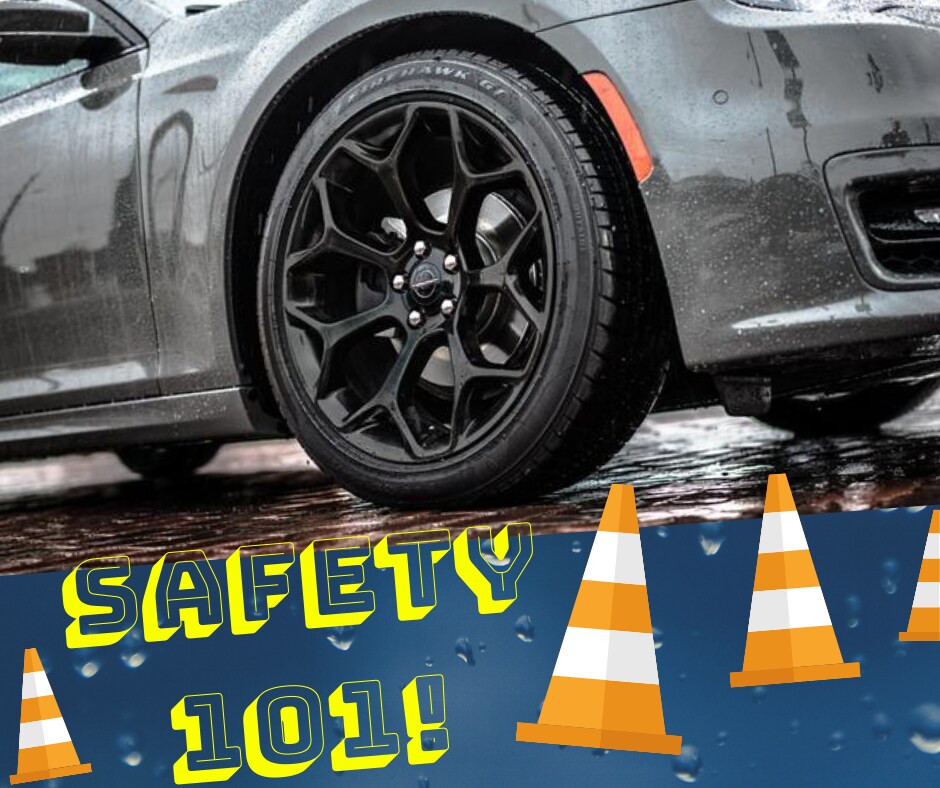 Teen Driver Safety
A new car and a new driver is certainly a factor to consider in today's world, but there's no reason it can't be a safe situation either with a little know-how and an attentive driver. It takes a patient, experienced driver as well as a mature teen to learn how to drive safely, as well as a few proven pointers along the way. Let's get into this subject a bit further here with us at Grogan's Towne Chrysler Jeep Dodge Ram today!
Education:
Clearly, taking a comprehensive teen defensive driving course is an essential and a high-priority. Most people skip right past the benefits of this, but don't miss that it can not only decrease stress between parents and teens literally but provides expert advice on things that not every parent knows like all-wheel drive systems versus front-wheel drive systems. It also ensures that if there is a dangerous situation, there is not ill-timed miscommunication because the assistant driver also has a brake pedal to press as needed. Getting the latest rules of the road from someone who sees people take the tests annually will be a smarter way to approach this than relying on what you remember from (more than) a little while ago! These trainers also teach them to look ahead for possible scenarios and help them role-play their way through it, essential for learning and retaining the important information.
Weather: 
You want to mention possibilities like wet morning dew, sandy patches, leaf piles, and or puddles that can obscure tire-popping potholes. Also things like when to use foglights or not, how to brake and turn on an icy corner (slow down gradually on the straightaway and then take the turn at low speed with the foot off the brake), and things of that nature.
Animals:
Driving at speed limits or reasonably slower is always advised when near wildlife. Dawn and dusk are important times where not only animals are more active, but also a human's perceptive abilities diminish due to diminished lighting. At night, headlights can reflect an animal's eyes but not always. Keep an eye out for movement on the sides of the road periodically as well as follower animals that appear after you see one go across.
Stoplights & intersections: 
These are important for several reasons, all of them to do with safety. It may seem totally clear, but there's a reason backed up by enforceable coding why there is a light or a stop sign. Keep an eye on the bumper in front of you and make sure the driver in front has committed to getting out there before you step up to the plate. Follow those rules because you can get a ticket without a full stop or for pushing through a yellow light, despite your impatience. A yellow light is trying to help you and others stay alive, not challenge you to beat it at the risk of life!
Awareness: 
This comes with practice, but learn to see what a driver's wheels and head are doing, not necessarily what their blinkers are saying. If you notice someone seems to be cutting everyone off behind you in order to get ahead, know that they aren't going to change for you. Might as well keep an eye on them a bit more, however, don't drive in fear of others or be pushed by them, calmly get to a good pull-over point or otherwise remove yourself from the danger safely. Just because you are driving super-slow does not equal good driving, in fact, that can be more dangerous! Awareness encompasses things like noticing a pickup truck ahead doesn't have things tied down securely, or that in a passing zone, the car you are passing may also decide to move out into the passing lane, in order to give wide birth to that parent and kid walking with a stroller on the side of the road. Be ready to adjust your speed and intent as needed.
Inspection:
This one's essential too. Clean your windshield inside and out, keep your engine's fluids level, and fix that muffler that's sending sparks out the back! An inspection doesn't check everything with your vehicle, but it gets a lot of important systems like brakes and rusting powertrain components. Get it done!
Interested in a new car?
Well, you have come to the right place with us here in Toledo, Ohio at Grogan's Towne Chrysler Jeep Dodge Ram! Our
Current New Inventory is here
, go on and check it out! One final thought, driving a new car from what you learned on, a well-used car, a truck, or a friend's car is going to be totally different! Align those mirrors and take a quick spin around the parking lot to acclimate to that! See you out there, safe drivers!